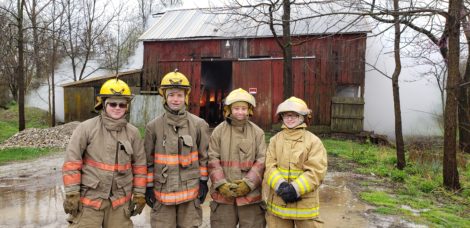 Do you have the desire to learn what it takes to become a firefighter?
Are you a resident of the Town of Centerville or Center Township?
Are you between the ages of 14-18?
Are you currently enrolled in school and have good grades?
Can you give of your time?  Approximately 4 hours, one Sunday per month and 2 hours, one Monday per month.
If you answered "YES!"  Then we want you!
Things we teach you:
Basic firefighting tactics.
Basic first aid and CPR.
How to operate basic Firefighting equipment.
Teamwork and problem solving skills.
All required personal protective equipment will be provided.
Sunday training/meetings are held on the 3rd Sunday of each month from 1:00-5:00 PM.
If you are interested in becoming a Centerville Fire/Rescue Cadet, please contact us at 765-855-3889, email us at CFRCadets@gmail.com or by our Facebook Page here.
We look forward to hearing from you!